The Golden State Warriors are flying high in the Western Conference. With a 41-14 record, they're sitting in the #2 place. Their next opponent is a team that's not doing that great. The team in question is the New York Knicks, whose current record is 24-31, which puts them in the #12 position in the East.
The Knicks are going to California to try and break their four-game losing streak. It's not going to be easy as they're taking on a team that has had just one loss in the previous ten games. It's not easy to beat the Warriors, but it's also not impossible – the Knicks did it two times in their previous four meetings.
Knicks vs Warriors 2022 Odds
Spread
| | |
| --- | --- |
| New York Knicks +9.5 | Golden State Warriors -9.5 |
| -110 | -110 |
Moneyline
| | |
| --- | --- |
| New York Knicks | Golden State Warriors |
| +350 | -450 |
Points
| | |
| --- | --- |
| Over 218.5 | Under 218.5 |
| -110 | -110 |
*Odds was taken from FanDuel New York on Wednesday, February 9, 2022
Can Knicks End Their Losing Streak?

It wouldn't be an overstatement to say that the Knicks aren't doing well this season. The reason for that is that they've been having some serious injury problems. Their biggest star, Derrick Rose, is out with an ankle injury which he suffered back in December when his team defeated the Houston Rockets.
Unfortunately for the Knicks, they will also be without three other players – Quentin Grimes (knee injury), Nerlens Noel (knee), and Mitchell Robinson (back).
All of these guys were out of the Knicks roster in their previous game, which they ended up losing to the Denver Nuggets 132-115.
Still, despite losing, the Knicks didn't embarrass themselves. At least some of their players didn't, the best example being Julius Randle. The forward scored 28 points in that game, more than any other player on the court.
It was Randle's third straight game in which he was one of his team's key men. Before that, we saw him score 30+ against both the Utah Jazz and the Los Angeles Lakers. If he continues to play like that, maybe the Knicks will stand a chance against the Warriors?
Golden State Players Keep On Impressing
In their most recent game, the Warriors suffered a blowout loss to the Utah Jazz. The final score was 111-85 for Utah, which was one of Golden State's worst results this season.
Until last night, the Warriors were surging on a 9-game win streak. In five of those games, they won by double figures. The Warriors have been particularly great on home turf. In fact, with 25 wins at San Francisco's Chase Center, they are the best home team in the entire NBA.
Knicks vs Warriors 2022 Prediction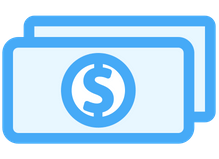 The Warriors are favored for a reason. It would be a huge surprise if they failed to beat the Knicks. Still, their job might turn out more difficult than expected.
The thing is that the Knicks do have some amazing players on the roster, who have been scoring a lot of points recently. If they keep on playing at the same level, they should be able to give the Warriors a run for their money.
Pick: