Two NBA franchises based in New York State lock horns tonight – New York Knicks and Brooklyn Nets. Even though the Nets are flying higher in the Eastern Conference standings, the Knicks are seen as the favorites in this game.
One of the reasons is that the Nets are seriously undermanned ahead of the clash with their NY rivals. On top of that, the Nets vs Knicks game is played at Madison Square Garden in New York, which is where the Knicks have won 13 of their 25 NBA wins this season.
Knicks vs Nets 2022 Odds
Spread
| | |
| --- | --- |
| Nets +4.5 | Knicks -4.5 |
| -112 | -108 |
Moneyline
Points O/U
| | |
| --- | --- |
| Over 217 | Under 217 |
| -110 | -110 |
Kyrie Irving Still Can't Play in New York

As per the COVID-19 regulations of New York State, athletes that aren't vaccinated cannot play professional matches. One of the best players of the Brooklyn Nets, Kyrie Irving is one of the biggest anti-vaxxers in the NBA, for which he's missed all of his team's home matches.
He will miss the clash with the Knicks, as the game is taking place in New York. Unfortunately for the Nets, he's not the only player who is going to be absent this evening. Kevin Durant is out with an injury, together with Joe Harris.
On top of everything, the Nets might still not be used to playing without James Harden – the legendary scoring machine has moved to the Philadelphia 76ers a few days ago.
The Knicks Want to Challenge the Playoffs
The Knicks are 25-33 on the season, but they still have a chance to finish the regular season, winning the top 10 spots in the Eastern Conference. If they do it, they'll qualify for the postseason.
To get there, they need to improve their form. This team is coming off back-to-back losses, although they didn't play too badly in those games. Two days ago, for instance, they lost to the Oklahoma City Thunder in overtime after playing 112-112 in the regulation.
Nets vs Knicks 2022 Prediction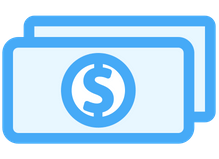 The Knicks really need to win tonight. The Nets are without their key men tonight and the Knicks need to take advantage of the situation.
If they're going to win, they're going to win by at least two points, which is why our betting advice is to bet on Nets -1.5 at -112 at BetRivers or FanDuel.