After beating the Los Angeles Lakers last night, the Miami Heat will try to extend their run to two straight wins. For that to happen, they need to defeat the New York Knicks this evening. Knowing that the Heat is sitting at the top of the Eastern Conference ahead of the duel with the Knicks, it's no surprise that they're seen as the favorites.
Still, the Knicks have had one extra day to prepare for the game as they previously hit the court two days ago. The game in question was an away game against the Cleveland Cavaliers, which the Knicks lost by just two points.
New York Knicks at Miami Heat Odds
Spread
*Odds was taken from FanDuel New York on January 26.
Fitness Problems for Miami?

One could say that Miami is coming into the Knicks clash seriously undermanned. The man who won the NBA Championship two years ago with the Toronto Raptors, Guard Kyle Lowri is out of the Heat roster for personal reasons.
Further, KZ Okpala, Victor Oladipo, and P. J. Tucker are all injured, while Markieff Morris still hasn't recovered completely from an unspecified illness.
Still, the fact is that all these guys have been out for a few rounds, but the Heat didn't seem to miss them. They did lose last Friday to the Atlanta Hawks on the road, but they lost by just two points.
More impressively, they defeated the Lakers last evening 113-107, even though LeBron James and Russell Westbrook were playing superb basketball. Nevertheless, led by Duncan Robinson and Jimmy Butler, Miami got to its 30th win of the season. As a result, Miami is now 30-17 on the season, sitting at the summit of the conference table.
Is It Time for the Knicks Resurgence?
The Knicks are 1-4 in the past five games, which surely sounds horrific. However, they didn't get embarrassed in most of those games. Let's take the loss to the Cavaliers as an example. Even though the Knicks traveled to Ohio as five-point underdogs, they almost won the game.
The final score was 95-93 for Cleveland, but the NY franchise had a superb drive in the final quarter that nearly got them a win. R.J. Barrett was fantastic, as usual, putting away 24 points and making five rebounds and four assists.
It was the sixth time in 2022 that we saw him scoring 20+ points in a game. If he does it again, his team could end up beating the tired Heat.
New York Knicks vs Miami Heat Prediction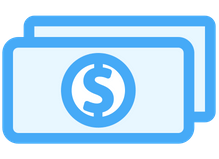 Sure, one must think of Miami as the favorite, but this game definitely seems like one that could see a major upset. That is why our betting advice isn't to back the favorite.
Instead, betting on Knicks +6 seems like the most sensible option.