Owned by one of the world's largest entertainment companies, BetMGM is a true leader in the world of online gambling. Since going live in New York in January 2020, the sportsbook has already achieved a lot of its business goals, attracting hundreds of thousands of users. BetMGM users from New York seem to be thrilled with the experience they're getting, reserving special praise for its mobile app.
The BetMGM NY mobile app is fast, reliable, and very easy to use. As a result, New Yorkers can bet on the go, whenever they want and wherever they might be in the state. If you don't still have this app on your phone, we're now going to teach you how to install it.


How to Install BetMGM NY App?
The first thing we need to point out is that BetMGM sportsbook has a mobile-friendly website, which means that you only need an internet connection in order to use it on your smartphone/tablet. Still, we do recommend installing the BetMGM app, as it brings along all sorts of perks.
Instructions for iOS
If you own an iPhone or iPad, you can download the BetMGM NY app from App Store. To find it, you can use the search function, which should put the app in the #1 place in the list of results. Just to be sure that you're downloading the right one – choose the app that's developed by ROAR Digital, LLC.
Alternatively, you can download the app straight from the BetMGM mobile website. In fact, the moment you visit the web-based platform from your phone, you will be asked whether you wish to download the app.
Instructions for Android
You can get the Android app from the official website of BetMGM New York, but you can also download it from Google Play Store. The app you should focus on is the one offered by BetMGM's official Play Store account.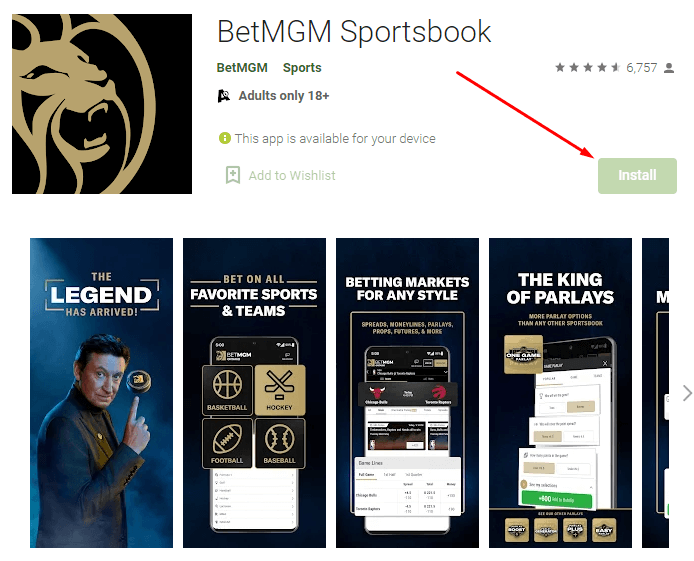 BetMGM App NY System Requirements
BetMGM's Android version is just 23 MB in size; its iOS version is 50.5 MB. The app doesn't take too much space, meaning that you will probably have room for it on your smartphone. This also means that the app is quick to download, assuming that your internet connection isn't too bad.
If you own an Android phone, you need to have the 5.0 version of the operating system installed or any newer. For Apple devices, the app requires iOS 13.0 or later.
BetMGM App Features
The app is free to download and is available in 20 different languages, with English being set by default. It provides the same level of user experience as its web-based counterpart.
The developers obviously put emphasis on the sportsbook's large betting offer, making sure that browsing it isn't going to be hard regardless of the size of the screen. It's needless to say that they've managed to do it.
Browsing the selection of betting markets and odds is easy thanks to side-scrolling. Plus, there are plenty of useful menus that can help you find the bets you're looking for.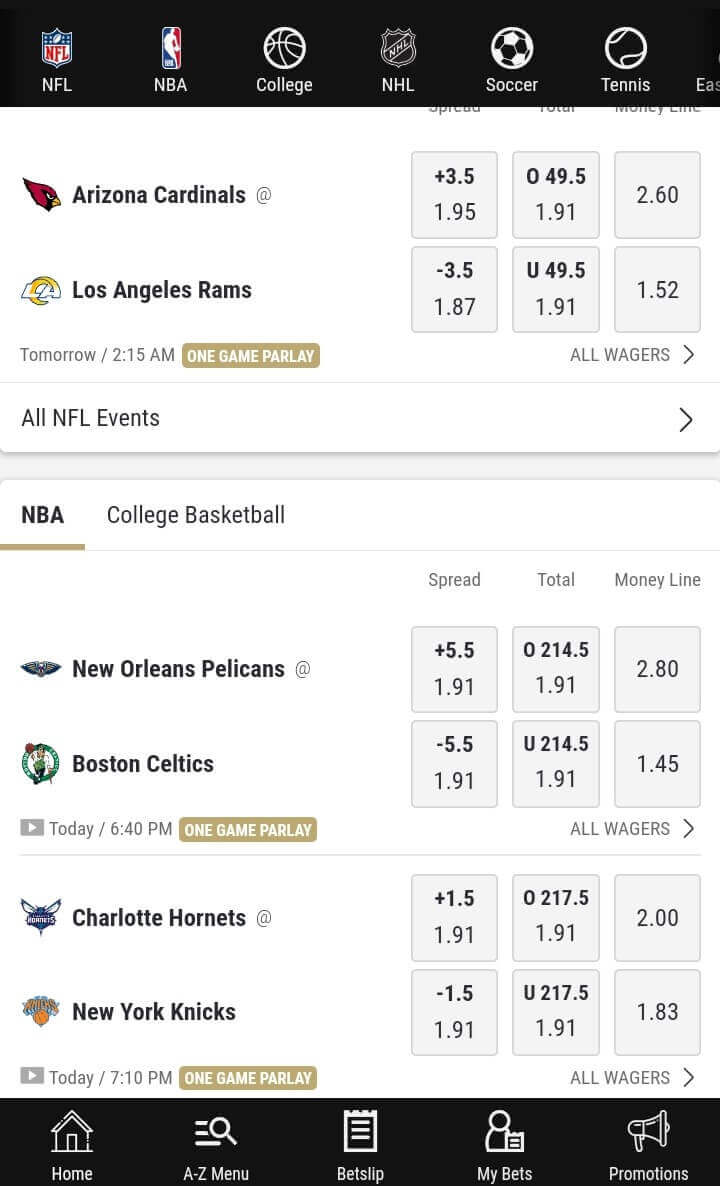 Deposits & Withdrawals
Another great thing about the BetMGM mobile app is that it offers fast and secure payments. Whether you're making a deposit or a withdrawal, you can be sure that your transaction will be protected by top-notch security features.
On top of that, making transactions using the app is fast and easy, whichever deposit you choose. Speaking of which, BetMGM New York works with 10 banking options – Visa, Mastercard, PayPal, and others.
BetMGM charges no fees on transactions, neither on deposits nor on withdrawals. The minimum amount you can deposit is $10, while the least money you can withdraw is $20.
BetMGM App Pros & Cons